Between our showers (yes plural- there is 1 more I need to tell you about) and all of our shopping, we are ready for a little one to come toddling into our home at any moment! Or at least we can survive the first 24 hours before a frantic Target run and a plea for help to our friends and family! Anyway, this preparation has opened our eyes to many products that we never knew existed! So here are a few of my favorite items we have acquired for the baby!
Our very first baby purchases are pictured below. And as you can tell, we knew from the start that our nursery was going to be themed after our first born, Rudy! Even before we decided how a child would enter our lives, I bought the dog hook from Ikea on a business trip. It was just too cute to pass up! Then after deciding that foster care was right for us, Kevin and I bought the dog piggy bank the very next day! There definitely was no turning back since once the first purchase was made! And well, we both fell in love with "Floppy Ears". A nursery post is coming so you can see all the pieces!
Next we tackled our hall bath. We didn't want it to make it the official kid bathroom since it the bathroom used by our guests. But it definitely needed to be more kid friendly. One of our biggest foster parenting supporters bought us our *entire* bathroom set- yes, she's pretty awesome. We loved how colorful it was! And then I found this artwork on Etsy and decided a monster theme would be unexpected but so much fun!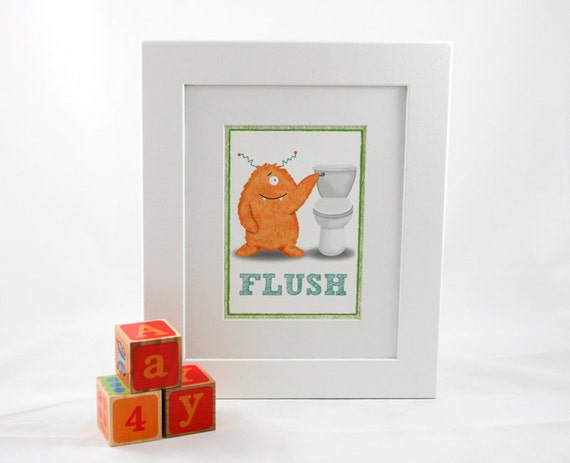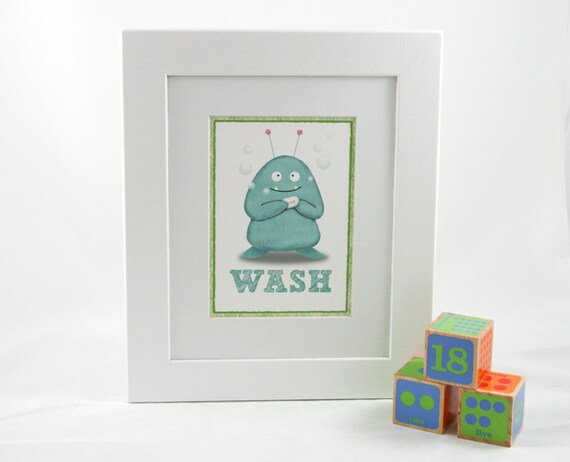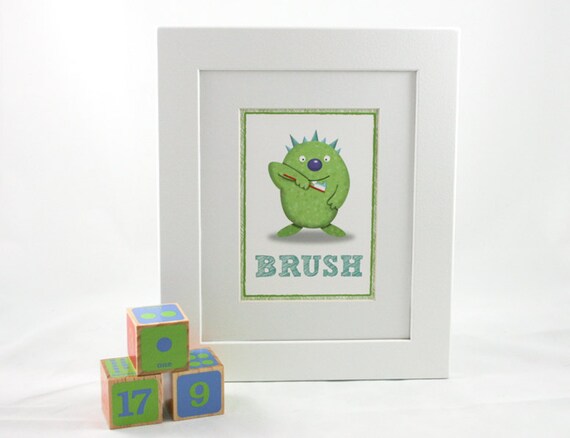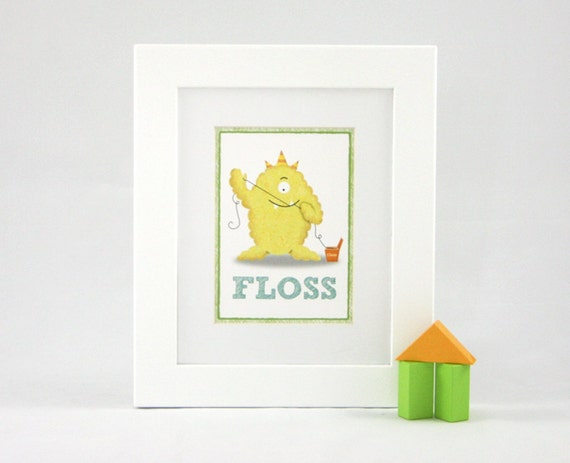 Check out
this Esty shop
because her artwork is adorable and she is
awesome
to work with!
Our next task after finishing up the nursery and bathroom was to baby-proof the house. We certainly were not excited about and were not expecting to find any "favorite" products. But the
Safety First Magnetic Locking System
is awesome! Not only are they not visible with the cabinet closed, but you are able to turn them off! So we are prepared by having them installed, but our cabinets don't have to be on lock down until a child is actually in our house! Pretty cool! And my aunts and uncles many states away generously sent us many gift cards to cover these and the many other baby-proofing items we needed.
Then we realized that our current glass and metal coffee was just not baby friendly. And we realized our white couch probably wouldn't last long with a kid around either. Our next purchase was this! I mean it was for the baby, we just have to make sacrifices sometimes! No one wants a baby cracking their head open on a hard coffee table!
We quickly realized that this little person requires quite a bit of "stuff". Meaning that traveling with said kid will involve bring along said stuff. Talking with friends we also began to realize that some cars were more family friendly than others. And since I have always despised Kevin's car, we bought this. The baby really wanted it!
For those of you who want to know more than the color (Copper Red), it is a 2012 Mazda5 Sport with leather interior in "sand". I also negoitiated all-weather floor mats to keep a handle on mud and snow and a cargo cover to hide our goodies in the back. Kevin and I are both pretty excited about it since it is the first new car either of us have owned!
The best part of the buying experience was Kevin's feeling of pure horror and my excitement when we were told it can securely hold
4
car seats with the Latch system!